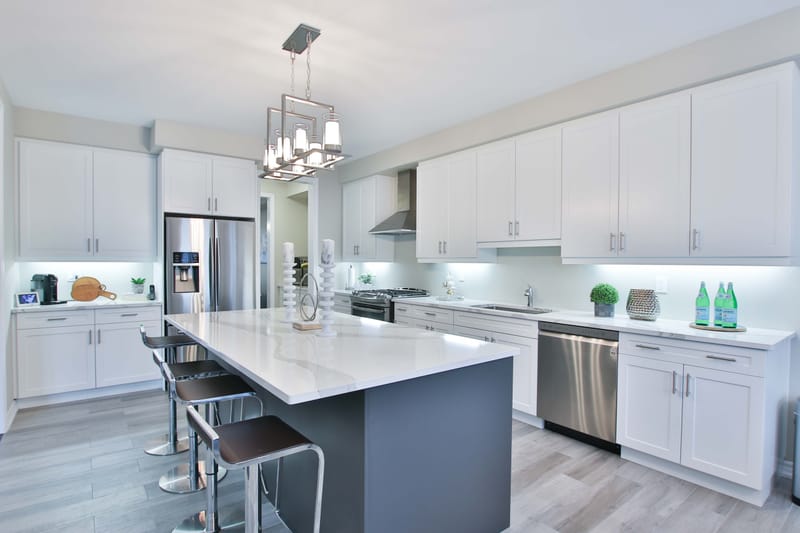 Kitchen Remodeling Ideas: We Can Do It All
Cabinet Remodels - We work directly with vendors to offer you a wide range of quality materials, and always at a fair price. Our designers will also work with you to find your specific kitchen needs, optimize storage space, and help you build the functional, yet elegant kitchen you have always wanted.
Island Design - From our examples, you can see a variety of options for islands. Some are diamond-shaped, offering more of a panoramic accessibility to different sections of the kitchen. Others are more traditionally rectangular, and some even serve as a peninsula. We can work with you to build the island you've always wanted.
Backsplashes - Our designers work with you and with vendors to construct a colorful pattern that will please the eye and accentuate your new kitchen.
Innovative Appliances - We can find you that exciting, convenient new sink or refrigerator you've dreamed of and integrate it into your remodeled kitchen seamlessly.